Hello,
we would like to create a new "Object Type B" as soon as the "Object type A" is approved within workflow
See pictuture: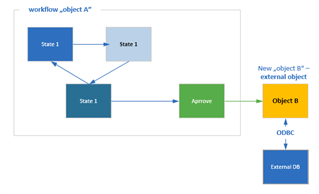 We have configured "Object Type B" as external with SQL INSERT statement configuration.
I suppose use VBS scripting in Aprrove state - create a new object type B. Is it right?
Could you give me some hints how to handle this?
Thanks in advance,
Petr