Register Now | 23 March 2023 | 9 am to 1 pm CET
LegalTech Mastermind Day is an annual event ran by one of our partners InvestCEE LegalTech Consultancy. It is an online event that provides attendees with a series of demos showcasing some of the best legal tech solutions on the market.
Our very own Kaisa Kromhof will be there presenting M-Files Ment, our no-code document automation platform. This event is ideal for those that either work in law firms, or for those lawyers that work in-house in corporate legal teams.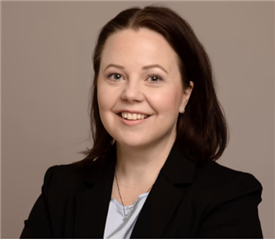 Kaisa Kromhof, Vice President of M-Files Ment, M-Files.
To learn more about M-Files Ment click here.
LegalTech Mastermind Day is a knowledge sharing marathon dedicated to legal teams (of all sizes) progressing on their digital transformation journey. For this annual event organized by InvestCEE LegalTech Consultancy, we bring together our select legal technology vendor partners to showcase the unique platform features they offer to law firms and in-house legal departments.
Sign up for the 2023 edition of our free online event to access:
link to the live sessions on March 23,
agenda with our select vendor partners, and
preliminary Q&A with our advisors!
The 2023 demo marathon will feature seven consecutive live sessions and Q&As with our select LegalTech Vendor Partners:
matter management for in-house legal teams: Xakia Technologies
document automation and contract design: Ment
zero effort contract management: Zefort
dynamic legal drafting, clause-based document building: ClauseBase
AI-assisted data search & analytics: Nalytics
matter management for law firms of all sizes: Matters.Cloud
digital contracting: Dealsign