Dear Customers,
We're delighted to announce the November product update.
Designed for the dynamic demands of modern businesses, Visitor Links is your go-to platform when speed, convenience, and security is paramount. Whether you're sharing critical information with external key stakeholders or coordinating with partners, Visitor Links ensures a seamless, efficient, and protected exchange of data.
How it Works:
With visitor links M-Files user can define recipients (visitors) email addresses and then send link to them by copy-pasting to selected channel. (Visitor will not get any kind of automated notification that sharing is enabled for their address).
The recipient, can generate a one-time access code to their email address and access the document with that.
The document can't be accessed without an accepted email address and without a valid passcode.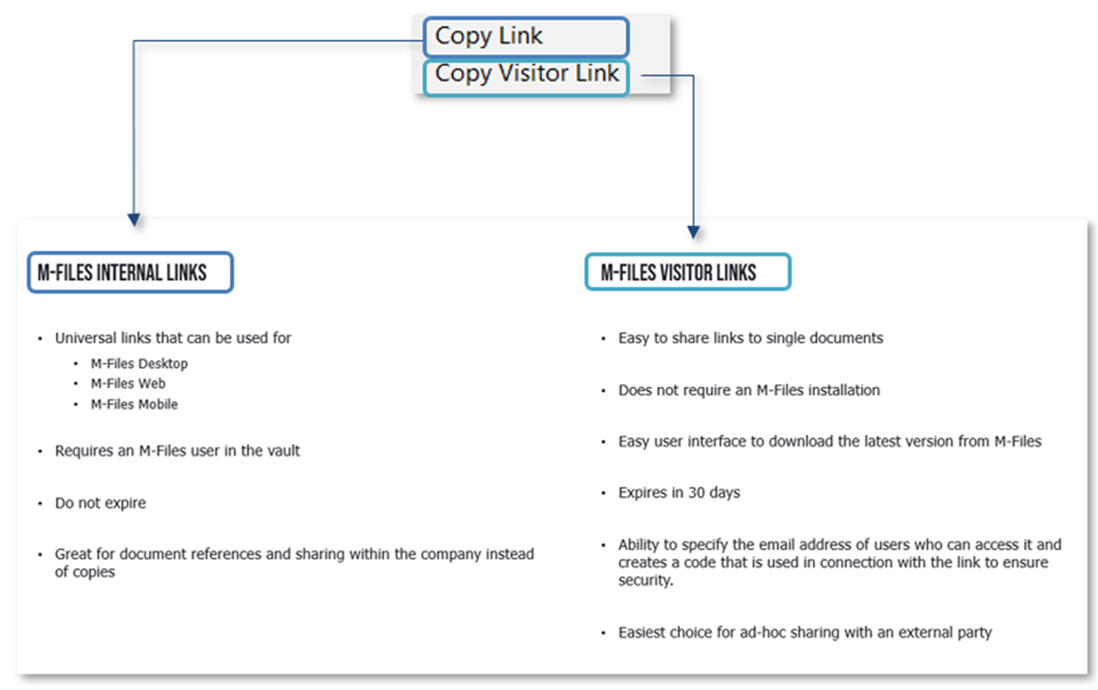 2. Showing many object types in a single view with M-Files Desktop
It is now possible to create views that show objects from multiple selected object types.
3. View effective user permissions of Objects in M-Files Web
This is the first major step towards value parity with M-Files Desktop
More improvements to come
Release Details:
Product: M-Files
Version Number: 23.11
Cloud Update Schedule: November 19, 2023
Download Availability: November 22, 2023
Access our full release notes: Release Notes
Download: Link
If you have any questions regarding M-Files November 2023 Product Update, please reach out to your account owner.

The M-Files Team