So, you want to learn more about M-Files, eh? Great! We have several learning resources for you.

We provide material on a variety of channels to help you (or your users) as you journey along with M-Files. There are articles, user guides, videos, and, of course, the M-Files Community to answer all of your questions about how to use M-Files.
Below you'll find our freebie resources (stuff that's free and public):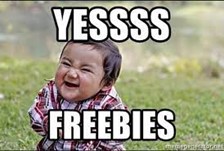 M-Files Community
The destination for all things M-Files (and where you're reading this right now!) On the M-Files Community, you can ask a question and get a response from the community, you can find news related to M-Files, you can view webinars, get release notes, or search and read support articles. Whether you are an end user or a technical support user, this is the one-stop shop for all users of M-Files.
M-Files User and Admin Video Guides
Are you looking for quick and engaging explainer videos on how to do basic things in M-Files? We got you covered. The M-Files YouTube channel has support materials that walk and talk you through a multitude of features and functions. There are dedicated playlists for both users and administrators with dozens of quick and fun tutorial videos for all of the M-Files basics.
User Videos and Business Administrator Videos
M-Files User Guide
The user guide is an online guide to M-Files and it is the source of truth for all users of M-Files. It's a searchable guide that contains sections on Daily Use, System Administration, FAQs, and Support. There are also embedded video tutorials in specific sections so you can see how things are performed as you read along. So if you're trying to find information on a specific function or feature, you'll find what you're looking for in the M-Files User Guide.
M-Files Knowledge Base for Product Documentation and Support Articles
The M-Files Knowledge Base is extensive. Over the last 10 years, our support engineers have written articles based on the inbound issues they receive on the support desk. This searchable data store has got every technical aspect of M-Files covered. From product documentation that includes best practices, to backup policies and maintenance guidelines for M-Files Administrators, to release notes and using the process monitor to collect logs, the Knowledge Base has answers with practical application for your technical questions.
Pro Tip! You can search both Product Documentation and Support Articles from the Community search bar. Learn more about the Community's integrated search.
Product Documentation and Support Articles
And if you really want to level up on your M-Files know-how, check out our training services:

Training Subscription
So, you want to learn about M-Files but you don't know where to start. That's why we have the training subscription. The training subscription offers comprehensive e-learning paths. We'll walk and guide you through M-Files from start to finish. We have paths for users, admins, IT, and the project team. And since this training is online, you can work through the courses in your own time, at your own pace. And we are constantly adding new content as M-Files releases new features.
Customer Specific and Common Training Events
Change is difficult. We know. But there's nothing like a dedicated training event to help manage change and increase user adoption. So, if you think you and your colleagues would respond better to having a trainer help you with your journey, then we encourage you to check out our customer-specific and common training events. We offer dedicated training events that are specific for your organization, and all of our training services are packaged by various M-Files user roles. Let us show you how we can assist you.
Contact Training Services or email Training@M-Files.com.

Author: Colleen Adams, Consulting Unit Manager, North America Enablement Training.