Whether you're a seasoned M-Files BA or new to the role, I invite you to check out the new and improved M-Files Business Admin course in Academy.

The goal of the M-Files BA course to prepare individuals for working with the M-Files Admin tool, so that they may build, strategize, and maintain the M-Files metadata structure for their organization.

Here's a snapshot of the course contents: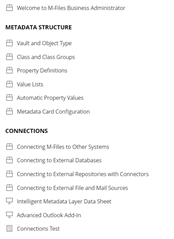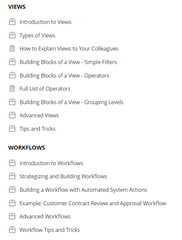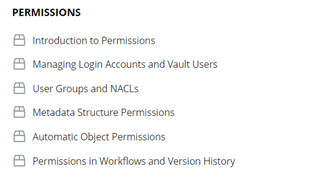 In light of this announcement, here are some answers to your possible questions:
Is the old course still available?
Yes, it is. We've kept it available under the title "M-Files Business Administrator (Old)" for those who are still working through the course. We've also kept it there in case anyone who previously took the course wishes to revisit it.

However, we will eventually retire the old course sometime next year.

Does the new course offer certification?
No. After receiving customer feedback, we decided that it was best to remove the testing and certification from this course.
Do I have to take the new course if I have already taken the old course?
No. If you've taken the old course, you are officially trained in M-Files Business Administration. However, we've added new content that might be useful, so I invite you to take a look at the course content to see if there's anything that you'd like to either refresh on or dive into.
I am now taking the old course. Can I stop and continue with the new course?
Yes, you can. In those cases, it's best to reach out to the academy team at academy@m-files.com and we can see about getting your course progress transferred.



If you have any questions, concerns, or feedback, please reach out to the academy at academy@m-files.com. We'd love to hear from you.