The benefits of new tech are only realized if the intended users are indeed using the new tech. That's why with every implementation project, there should be equal focus on user adoption and change management.

However, it can be tricky to enable user to adopt without first stepping into the shoes of the user and understanding their journey.

For this reason, we've researched and compiled a document called the M-Files User Journey, to offer insight on how users adopt M-Files from both an organizational and individual (user) perspective. The intention of this document is to offer insight and guidance to successful adoption. The document is attached to this post as a downloadable PDF.

From the organizational perspective, you have the various user personas that describe the attitudes, behaviors, and characteristics that your organization can expect to encounter when adopting any new tool (not just M-Files). I invite you to check out these user personas to see if you can spot yourself in any of these descriptions.

Then there's the adoption curve which describes how these various personas come to adopt new technology. The main message of this section illustrates that not everyone adopts new technology at the same time and for the same reasons.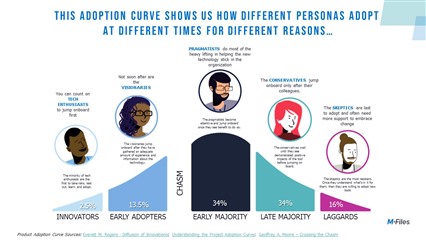 From the individual perspective, there's the user stages from when they first hear about M-Files to when they finally adopt the product fully. In this document, we dive deep into each of these stages describing the potential risks and pitfalls that can occur en route to adoption. We also offer guidance and tips for what you can do to ensure success at each stage in the journey. The main message of this section demonstrates that investing in proper communication, training, and support are key to ensuring success throughout the user journey.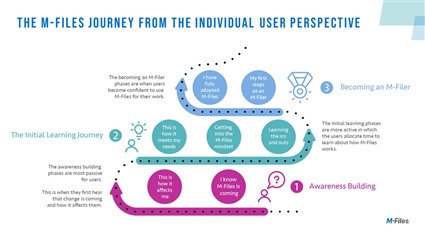 Our aim with sharing this document is to share insight and expertise that we've accumulated from years of successful implementation projects with our customers. Our hope is that it can offer useful perspectives to help your organization's user adoption efforts.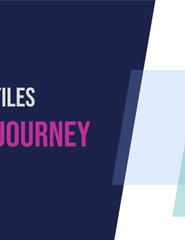 PDF